Drinking Water Treatment Plant - DWTP
Continue reviewing the example. On this page you will see the elements that the configuration of a Drinking Water Treatment Plant - DWTP requires.

See the elements of the water intake example.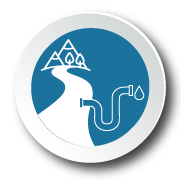 See the processes and technologies that are part of the case study.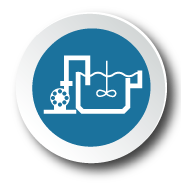 See how different concepts are articulated in the case study.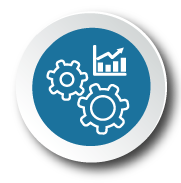 Drinking Water Treatment Plants (DWTP)
The example also includes different processes for water treatment that can be viewed at https://water-proof.org/treatment_plants/view/409. These processes are recommended because the 'Bucaramanga WaterIntake - Example' water intake was linked for which the InVest model analyzed the state of water quality.
Note that WaterProof will show you a scheme for Drinking Water Treatment Plants that allows you to identify the processes that apply to water treatment, with their respective cost functions.
You can turn on or turn off the processes by clicking on the checkboxes near each process and keep those that correspond to your reality.

Process technologies
This example has the following processes turned on:

Dosage
Quick mixing
Slow mixing
Sedimentation
Filtration
Disinfection
Sludge treatment
For each process that you turn on in the diagram, the system presents you a set of possible technologies to which you can configure their cost functions.