Take action m_
take action

How to use your results
Top tips on deploying your WaterProofanalysis to motivate stakeholders and working with catchment partners.
Understand the process
Learn more about NbS, the process for developing watershed investment programs, and key parties to bring on your journey.
Make it happen
Connect with relevant networks, obtain hand-in-hand assistance, identify local implementers, and find relevant resources
Build out your network
Water Funds Network

Water Action Hub

Green-grey CoP

Regional Networks

Obtain assistance
'Naturefor Water' Technical Assistance Facility
Nature for Water Facility

is a dedicated team of experts that provides consultancy-style support to assist local clients in building and operationalizing watershed investment program. Launched in early 2022 and co-founded by TNC and Pegasys, the services it provides include pre-feasibility analysis, ROI + business case evaluation, strategy formulation, and monitoring & evaluation design, among others. The Facility offers semi-annual 'Sponsored' disbursement windows where support is awarded based on call for proposals format; it can also be engaged directly on a fee-for-service consultancy basis

The
WaterProof Case Support


For users of the WaterProof platform seeking assistance with loading data, iterating scenarios, or interpreting results, members of the TNC WaterProof team are available to provide hand-in-hand support. For assistance please reach out directly to casesupport@water-proof.org with a brief description of your case and support needs.
Identify resources
Knowledge Hub: Water Funds Toolbox

Initiative: CEO Water MandateNbS Benefit Accounting

Book: NbS and Water Security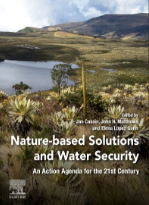 Report: UN World Water Development–NbS for Water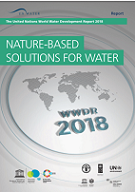 Initiative: Oxford NbS Initiative

Knowledge Hub: IUCN NbS Website